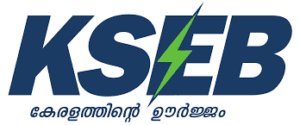 The KSEB launched the SOURA Subsidy Program for domestic users. Consumers can put solar panels on the roofs of their homes as part of this program.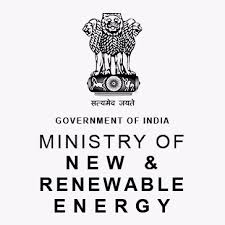 First and foremost, download Sandes App and register Customer details
Secondly, Apply for Solar feasibility
Thirdly, choose "Galion Watts" as the developer
Fourth, Install the solar plant and submit the completion report
Fifth, Inspection from DISCOM
Sixth, Apply for subsidy along with Inspection report and Bank account details
Seventh, Receive the Subsidy amount in bank account
The Agency for New and Renewable Energy Research and Technology (ANERT) received proposals for the installation of around 1.8 MW of rooftop solar plants in the area. According to ANERT sources, the district's current solar power generating facilitation initiative aims to put up 3 MW of solar plants.
3kw Solar Panel Price in Kerala
3kw Solar Panel Price in Kerala. Because of the drop in solar panel prices in Kerala over the last decade, public perception regarding solar energy has shifted dramatically. The falling trend in rooftop solar panel pricing in Kerala came to a halt in 2021, owing mostly to the October GST rate increase from 5% to 12%. The typical cost of a solar installation in Kerala ranges from Rs. 68,000/kW to Rs. 85,000/kW, with a 40% subsidy available for on-grid installations up to 10kW.
Thanks to modern technology and government incentives, solar power plants are currently the most advantageous renewable energy source for domestic customers. For home customers, solar systems fall primarily into three categories: off-grid, on-grid, and hybrid solar systems.
Many Keralites choose to purchase Indian-made panels despite the superior efficiency and performance given by international manufacturers because of the slightly lower price and the service and support they anticipate receiving throughout the 30-year guarantee.
International firms like Panasonic, Canadian Solar, Trina, Jinko, etc. have been able to offer their panels at competitive prices with those of leading Indian solar panel producers Waree, Vikram, TATA Power, Adani, etc.
In Kerala, the complete installation of a 1kW solar panel system without a subsidy would cost you between 78,000 and 90,000. On-grid solar panel systems are practical from 3kW on.
In Kerala, the cost of an off-grid solar panel system with a charge controller and batteries would range from 75,000 to 95,000 per kW, depending on the solar panels, power inverters, and batteries you select.
Although hybrid solar systems are currently the most expensive and cannot be viewed as a cost-saving alternative, users who regularly experience prolonged power outages and need reliable electricity 24 hours a day may choose to install one.
"Every 24 hours, enough sunlight touches the Earth to provide energy for the entire planet for 24 years."

– Martha Maeda
Steps for Solar Panel Installation in Kerala
First and foremost, apply for solar feasibility
Secondly, Register the solar plant
Thirdly, install the solar panels
Fourth, Submit Completion Report
Fifth, Net meter connection